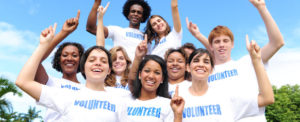 Global nonprofits, NGOs and research center clients:
International Center for Tropical Agriculture (CIAT) – read success story
International Livestock Research Institute (ILRI) – read success story

Save the Children

British Red Cross
Worldfish
Rethink Mental Illness
Canadian Diabetes Association
Norwegian People's Aid
Heifer International
The Salvation Army and more…
Benefits of a Nonprofit ERP
Unit4 Business World is designed for the nonprofit sector.
Nonprofit organisations (NPOs) are often as complex as commercial enterprises, if not more so, as they share many of the same internal processes (purchasing and procurement, payroll, etc.) with commercial entities
However, nonprofits also have to periodically report their results to a large roster of stakeholders according to strict reporting requirements, as well as manage operations with other agents including partners and other external entities.
Projects and programs are the heart of any non-profit organisation. Accurate project accounting is required for project managers to deliver. Their unique needs are best met by a robust nonprofit ERP software like Unit4 Business World.
Provide accounting integrity
NGO accounting follows complex rules and standards. NGOs need to capture grants and donations and control expenditure related to the organisation's purpose. Accounting is normally subject to donors' strict reporting requirements. Unit4 Business World adapts to evolving regulatory, donor and tax requirements and regulations. Being a multi-currency system, Business World enables NGOs to manage and report transactions in numerous currencies, from multiple locations.
Business World assists NGOs in managing dozens or even hundreds of projects, each generating transactions to be processed, recorded, and reported, so you can track and control your budgets in real time.
Improve transparency
Unit4 Business World offers an accurate version of the organisation's financial health. Create as many reports as needed to provide your organisation with fully transparent accounting information and classify flows by funding source, purpose, or any other attribute, facilitating examination and auditing.
Comply with reporting requirements
One of the best features of the ERP solution, Unit4 Business World, is reporting. With Business World, nonprofits can prepare statements of results from operations and statements of fund balance in the appropriate format, adapting to the needs of your management board and to requirements of stakeholders such as donors, regulatory agencies, internal and external audit bodies.
Track the project lifecycle
Business World lets nonprofits monitor the progress of their projects, from the first idea to closure and follow-up stages, from endless points of view, with as many reports as they can create within the record. This makes it easier to carry forward the budget to the next year and track all the deliverables, all done in a paperless environment, thanks to Unit4 Business World's sophisticated approval workflow and robust document archiving system.
Unit4 Business World can help nonprofits to automate their processes, create alerts and monitor funds, so nonprofits can invest their resources in more productive operations.
Enable change
GCON4 can help nonprofits with its substantial experience in non-profit and commercial markets. The ERP solution Unit4 Business World is continually updated to keep pace with ever-changing business conditions and accounting standards. New functions and features are added in every release and Business World lets nonprofits connect to their data from any place, from any device.
A complete, integrated ERP solution for nonprofits
Unit4 Business World, a Nonprofits ERP sofware, provides a fully integrated suite of applications. Key enterprise-level modules for non-profit, non-governmental organizations and research centers include:
Grant, Fund & Asset Accounting

Billing & Accounts Receivable, Accounts Payable

Human Resources & Payroll

Procurement Management

Research Management

Reporting & Analytics

Environmental Performance Management

Travel & Expenses

Project Costing & Billing

Business Process Automation

Budgeting & Forecasting
More news of our nonprofits clients:
Nonprofit Eckerd Kids selects ERP Unit4 Business World On! based on strong knowledge and experience with non-profit sector
NonProfit National Trust selects self driving ERP Unit4 Business World
Canadian NonProfit chose ERP Unit4 Business World to give full visibility and control over donations and initiatives